Kelsea Ballerini Announces New Single, 'Homecoming Queen?'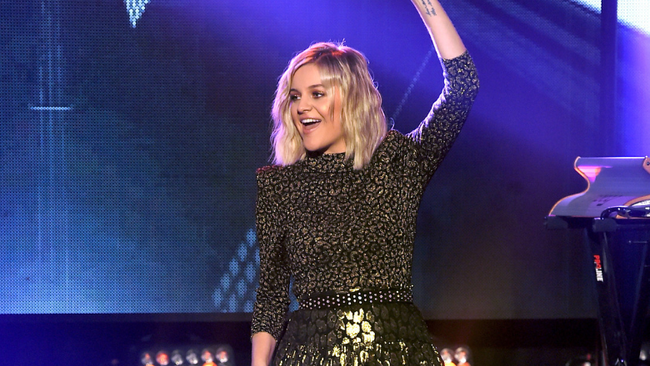 Kelsea Ballerini has been teasing new material all day long and just a few hours ago she finally revealed more details on what's coming.
The country artist took to Twitter to announce that her new single, written by Nicolle Galyon and Jimmy Robbins, is called "Homecoming Queen?" and will be released this Friday (September 6). "The new single is called homecoming queen? and is coming out 9/6. THERE I SAID IT," Ballerini tweeted.
Following the big reveal, Ballerini had a question & answer session on Twitter, revealing even more detail about the upcoming single. "Homecoming Queen?" is "definitely the most emotional single I've released," she shares. "It's a metaphor for somebody that seemingly has it all together and polished from the outside looking in."
"Homecoming Queen?" is the first glimpse at Ballerini's forthcoming album expected to drop in 2020. She recently revealed that her new project will have more sad, heartbreaking songs. Although the country singer is currently happily married to fellow artist, Morgan Evans, her new album will look for at relationships from her past and why they did not work out.
"I think now that I'm married, it gives me such a perspective on the other relationships that failed me," Ballerini shares in a recent interview with The Tennessean. "I'm writing the most heartbreaking songs I've ever written because I understand what went wrong before now. I think the older I get...the more confident I feel about writing that kind of stuff. I write my songs, and I play guitar, and I write about what I'm going through. I'm just really excited to clean the slate again."
The music video for the new single "Homecoming Queen?" will be released along with the song on Friday (September 6). Check out the teasers Ballerini shared on her Instagram earlier today below.