Maddie & Tae's Tae Dye Announces Engagement To Josh Kerr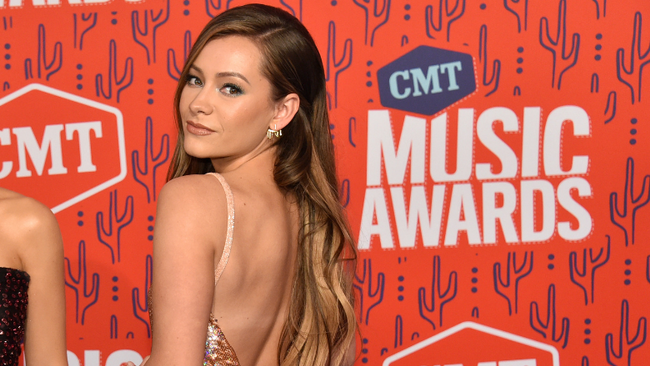 Taylor Dye is officially off the market!
Dye, one half of the country music duo, Maddie & Tae, just announced her engagement today (September 3). The country singer said yes to fellow Nashville songwriter and boyfriend of over a year, Josh Kerr.
The proposal took place on the front porch of the couple's new house on Tuesday morning (September 3).In an Instagram shared by Dye she said, "can't wait to love you forever Joshua Peter Kerr. WE'RE ENGAGED!!!!!!!!!"
Her future husband also turned to social media to announce the big news writing, "bought the house. got the ring. asked her dad. got the girl. forever started Sept. 2nd. I love you @taylordye."
The other half of the country music duo, Maddie Marlow, commented on the photo, "WOOOO HOOO!!!!!! Congrats love birds!!"
Marlow herself has actually been busy planning her own wedding this year. Her longtime boyfriend, Jonah Font, announced their engagement in 2018.
Love is clearly in the air for these two! In the meantime, between wedding planning, Maddie & Tae will be out on the road with Carrie Underwood for the second leg of her "Cry Pretty Tour" starting back up on September 10 in San Diego, CA. Get your tickets to an upcoming show near you here.