Daylight Savings Permanent?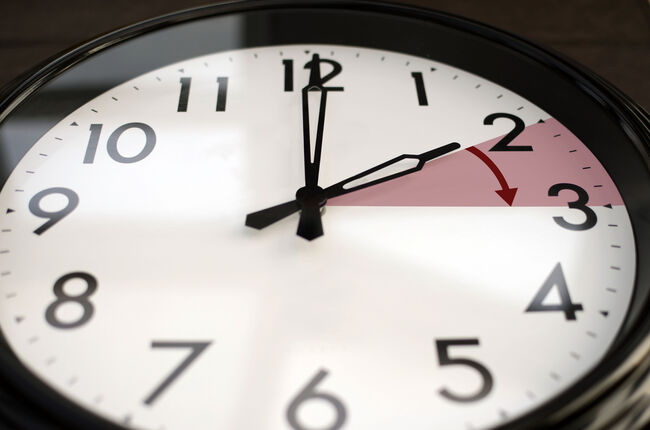 Alright folks, don't forget to turn your clocks up an hour for Daylight Savings going into spring! Law makers are actually trying to make this Daylight Savings a permanent thing for year round. So the arguments arise that yes, it'll help with sleep patterns, the sun will be shining later in the day but it will be a safety issue for some kids who have to be at school earlier in the morning according to WCNC.
WCNC reports, "Most of the nation will set their clocks forward one hour this Sunday, and Sen. Marco Rubio is hoping to make the change stick. 
The Florida Sen. is expected to reintroduce the his Sunshine Protection Act, which would make Daylight Saving Time permanent for all of the United States, severalmedia outletsin Florida report. 
The bill was originally filed onMarch 12, 2018, but it didn't advance. Then-governor Rick Scott had just signed a bill into law to have Florida stay on Daylight Saving Time year round earlier that week. Congress still hasn't approved the measure. 
"Studies have shown many benefits of a year-round daylight saving time, which is why Florida's Legislature overwhelmingly voted to make it permanent last year. Reflecting the will of the State of Florida, I'm proud to reintroduce this bill to make Daylight Saving Time permanent nationally," Rubio said in a statement to theSouth Florida Sun Sentinal. 
Supportersof a permanent daylight saving time say that increased sunlight in the evening hours would prevent car crashes, decrease crime and save energy. But the law would mean that for some winter months, the sun wouldn't rise until after 8 a.m,. potentially endangering young students."